Frequently Asked Questions
Are your products certified organic?
Yes, all of our cotton is sourced from USA and is GOTS (Global Organic Textile Stardards) certified organic and the buckwheat hulls are "EcoCert Canada" certified organic.
I want to buy a completely solid colored zafu with a patterned zabuton, or vice versa.
Please make your order as normal and email us at love@Consciousful.com with your instructions. We would be happy to accommodate your wishes.
I live in a country that you don't currently ship to.
Please email us at love@consciousful.com and we will add your country to our shipping destinations.

Why do you use buckwheat hulls for zafu filling?
Buckwheat grows in abundance in North America, making it an easily accessible, locally sourced material. Buckwheat is rare in that a person can sit on a cushion filled with buckwheat for an extended period of time without becoming sore. Buckwheat also stays rather cool, making it a popular choice of pillow fillling for hot summer nights.
How do I sit on the cushions?
Generally speaking, there are two different ways to use a zafu. The first is in easy pose or half lotus pose, with legs crossed and hips raised in a supported position. The second is in hero pose, with the zafu placed comfortably between the legs. In both positions, it is a good idea to place something soft underneath one's feet, ankles and knees, such as a blanket or pillow.. Please view the pictures below for reference.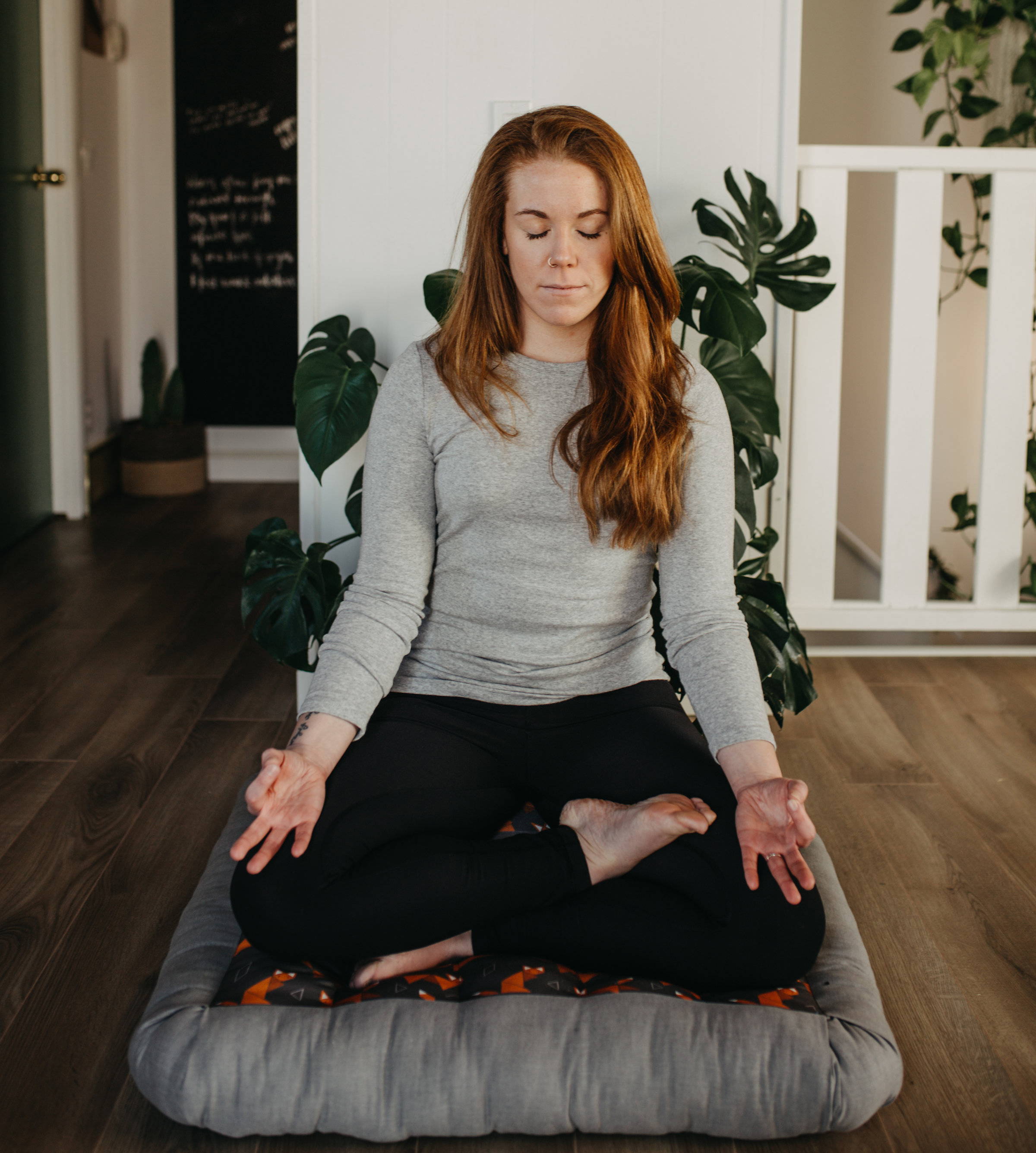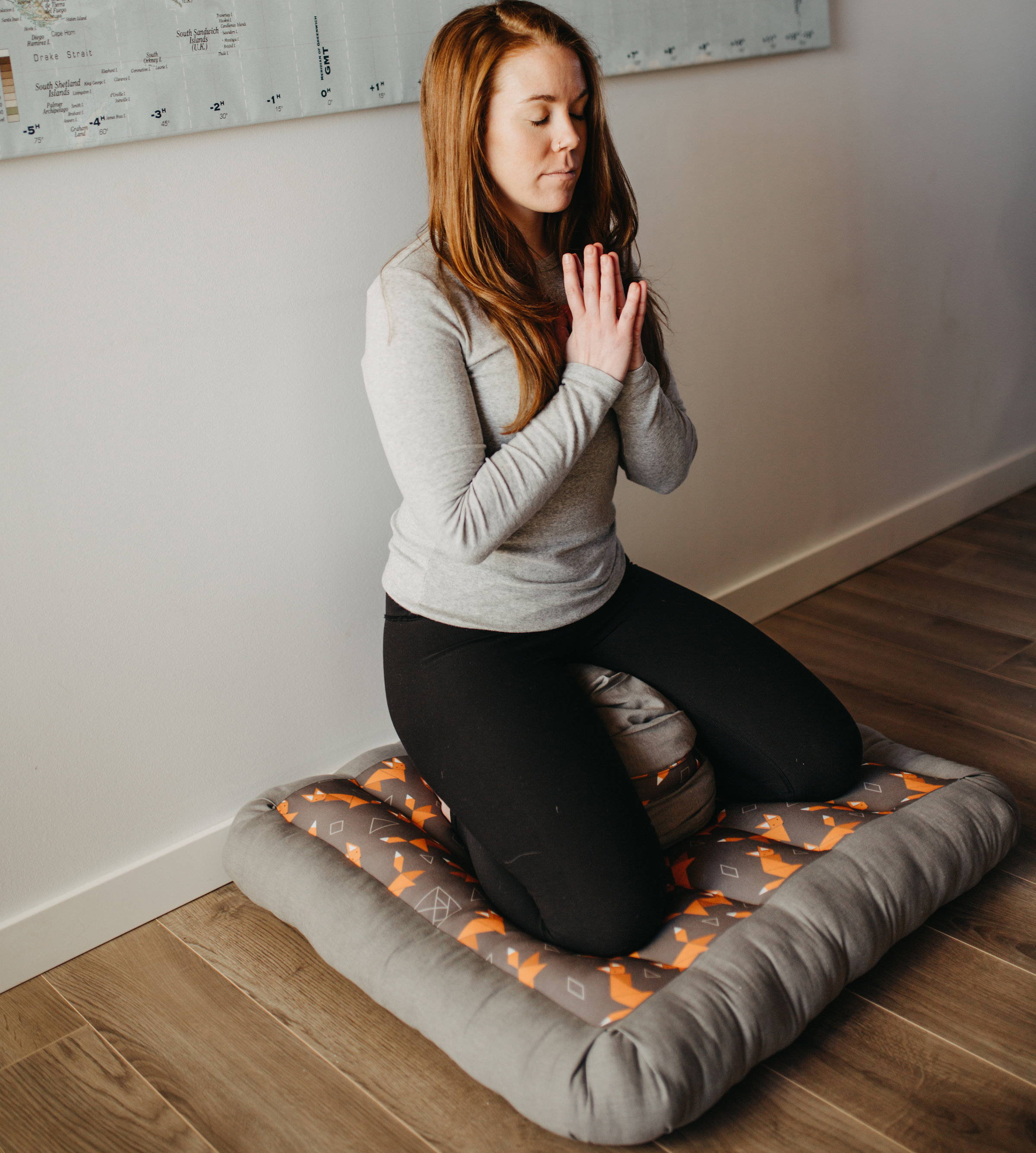 I would like to purchase the "Written in the Stars" cushion, and ensure a specific astrological sign is present on the pattern.
Please email us at love@consciousful.com and we will provide a cushion with your specified astrological sign.
What is your return policy?
We accept returns on all cushions within the first 15 days after they are received by the customer. Consciousful will pay for return shipping if there is a defect in the product upon shipment. Otherwise, the customer will pay for return shipment.
Are the watermarks on Mandala Cirque Festival on the fabric?
No, all printed fabrics are free of watermarks and any other deficiencies.
I am not finding an answer to a question I have.
Please email us at love@consciousful.com.